Security Matters When Using Mosquito Coils
Blog 2018-01-16 22:26:48 aogrand 2114
Mosquito coil is convenient to use, but it can be dangerous if used improperly. Safety precautions for the use of
mosquito coil
are listed below.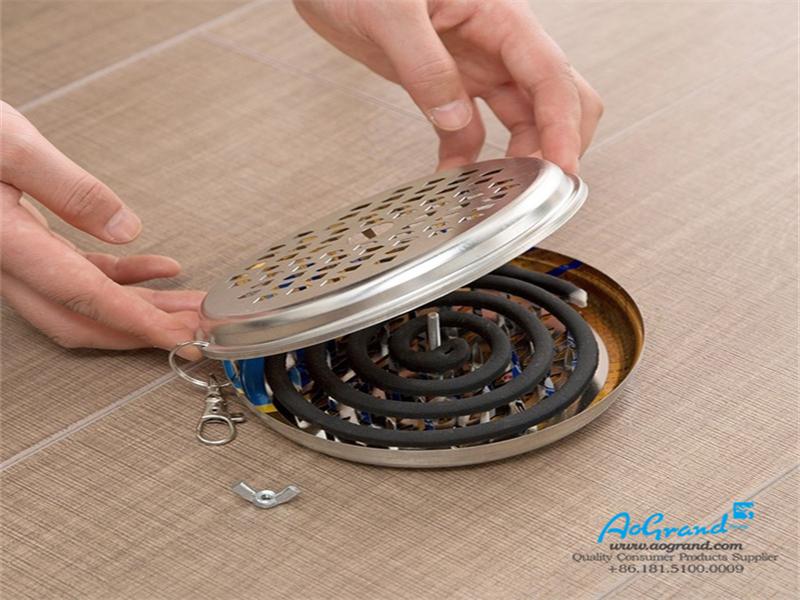 1. Ignition coil when placed in a special iron plate, avoid fire, while the modern manufacturing mosquito-repellent incense have the self-quenching function but for safety, the location of the flashpoint proposal placed on the reliable security; 2. The incense coil is not easy to be near the floating curtain, a curtain flutters to the burning mosquito coil incense to cause fire; 3. To clean up the surrounding paper, cotton, foam and other light materials to avoid the fire on the incense coil; 4. When the child is sleeping in the room, it is forbidden to burn the mosquito coil incense, one is to avoid poisoning, the other is to avoid scalding; 5. The home can′t leave when the fire is burning, so as not to have a sudden accident. Sometimes we may feel the effects of mosquito-repellent incense is bad, rest or in a hurry, afraid of mosquito bites, two mosquito coil directly light, this is a very unsafe practice, we slept in a short period of time a lot of mosquito coil incense smoke inhalation, very toxic reaction may occur. Finally, the Suggestions according to the instructions on the commodity package ignition coil, ignition point to spin out the two mosquito coil, as required, before two burning, network transmission of mosquito-repellent incense automatic separation is wrong, the manufacturer clear explanation ", there is no this design ".
AOGRAND GROUP INC.
AOGRAND INTERNATIONAL CORP.
Address:

Park,Gaochun,Nanjing, 211302, P.R.C.

205 Shuanggao Rd., Qiqiao Ind.
AoGrand QR Code:

Telephone: +8625.5785.0785

Facsimile: +8625.5785.026
*if you did not receive our reply within 24hrs, please resend to our alternative email: [email protected], or call +86-181.5100.0009 directly.
We will never, ever spam you – nor sell, trade, or transfer your email to anyone else.