Can Mosquito Coils Drive or Kill Mosquitoes?
Blog 2017-11-15 20:41:03 aogrand 2114
Whether it′s a mosquito-repellent incense or a mosquito repellent application, all products that are chemically used to repel mosquitoes belong to pesticides. Chemical drive midge products currently on the market, drive midge principle is commonly two kinds, one is "kill" for the Lord by killed the mosquitoes neurons, traditional
mosquito coil
, electric mosquito-repellent incense, all belong to this kind of aerosol insecticides, etc; The other is to avoid the mosquito repellent by making mosquito-repellent smells, such as mosquito repellent.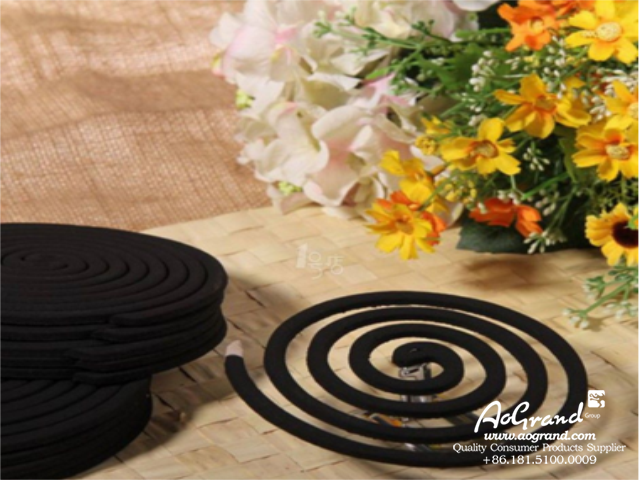 The effect of electric mosquito-repellent incense and coil repellent is not to kill mosquitoes, but to "drive" mosquitoes. Mosquito-repellent incense is toxic, persistence, and its insecticidal effect is proportional to the displacement, the strength of the spirit of the toxicity, and the toxic components of persistence is very strong, the upcoming degradation in the human body, is present in the fat for a long time, affect the human nervous system. The concentration is too high, can appear dizziness, hand trembling, saliva wait for the symptom such as increase. Families with pregnant or first-born children are particularly cautious. In particular, the development of the brain has not yet perfected infants and children, not to be exposed to mosquito-repellent incense, especially the inferior mosquito repellent incense. Many people mistakenly believe that the mosquito coil can kill mosquitoes completely when they are using mosquito coil incense so that they can leave the harmful gas indoors for a long time to the detriment of the body. During the summer season, it is recommended to use safe and natural mosquito repellent methods, such as hanging mosquito nets. The citizen should use gauze window in summer, the garbage in the home should clean in time, lest for mosquito breed and breed to provide "hotbed". If an insecticide is used, it should be bought with a low toxic type and used in rooms without people. At present, the popular mosquito-repellent incense, insecticidal aerosol, mosquito repellent, etc. are all sanitary insecticides, one of the pesticides, which should be paid attention to when used. Mosquito repellent incense and mosquito repellent incense contain insecticide components, although the toxicity is very low, also want to reduce direct touch, use hind to wash hands after use. If the ventilation condition is poor in the room, it should be changed in time, and should not be used for more than 8 hours at a time. Infants, old people, patients, and allergic people are best treated with mosquito nets or physical methods.
*if you did not receive our reply within 24hrs, please resend to our alternative email: [email protected], or call +86-181.5100.0009 directly.
We will never, ever spam you – nor sell, trade, or transfer your email to anyone else.