Please Read the Notes of Mosquito Coils Carefully
Blog 2017-09-19 16:14:36 aogrand 1627
There are many mosquitoes in the summer. Many residents like to use mosquito repellent to drive insect repellent, but in the process of using mosquito-repellent incense, they can easily cause a fire if they don′t pay attention to fire safety. With the increase of temperature, the fire caused by the improper use of mosquito coil caused the fire to enter the peak period.
Mosquito coil
after ignition, although there is no open fire. There is only one small combustion point, but it is this kind of combustion point, which is a big safety hazard. There is an open fire, but it can continue to burn without extinguishing. This kind of smoldering characteristic is similar to that of a cigarette. How strong is the incense burner?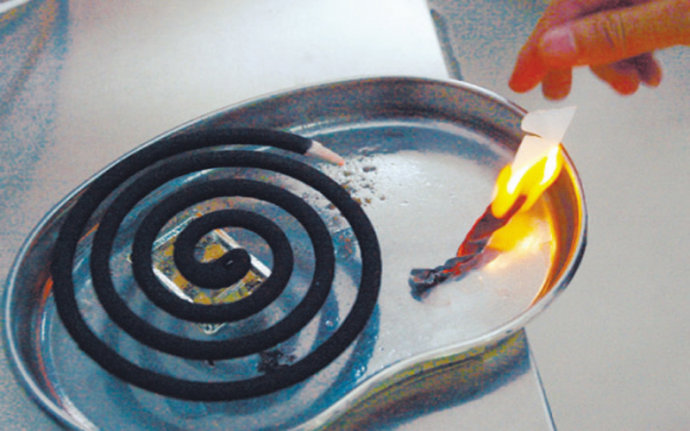 Mosquito coil is mainly composed of stick of wood powder, charcoal powder and drugs, in smoldering fire the highest temperature can reach 700 ?, 800 ?, the fire around 1 cm high temperature can reach 130 degrees Celsius, enough to lower ignition temperature of mosquito nets, cotton cloth, sponge, clothing, paper, straw and other fuel ignition, causing a fire.
Considerations of using mosquito coils
1. The incense is set on a metal stand and placed in a non-burning box, preventing the mosquito coil from falling off balance or breaking down onto the carpet and other combustible materials. The rural wooden structure house is more, do not place the mosquito coil incense directly on the floor board; 2. Put the mosquito-repellent incense don′t close to the nets, bed sheet, clothes, such as fuel, should keep a certain distance with furniture, bed, in order to prevent the bed or on chest hanging clothes, bed sheets, land on mosquito-repellent incense; 3. When using the fan of the shaking head, you should pay attention to prevent the sparks from being blown away by the wind, and prevent the flammable things such as clothing from blowing on the mosquito coil. In addition, caution should also be taken in the use of electric hot mosquito repellent. It is necessary to pay attention to the electrical time and prevent the electric heater from being used for too long, or to burn the electric heater or to cause the fire accident to occur.
*if you did not receive our reply within 24hrs, please resend to our alternative email: [email protected], or call +86-181.5100.0009 directly.
We will never, ever spam you – nor sell, trade, or transfer your email to anyone else.